If you have employees, chances are you are required by law to purchase workers comp insurance. While workers comp laws very drastically from state to state, the following will provide a broad explanation of this state-mandated coverage.
Workers Compensation Explained
Workers comp is a form of insurance that provides statutory benefits to employees who suffer a job-related injury or illness, including death.
Types of Benefits
Medical Expenses– necessary costs to treat the injury; ambulance ride to the hospital, hospital visits, emergency room visits, tests, surgeries, medications (including prescription), crutches, wheelchairs, etc.
Ongoing Care – additional costs incurred throughout recovery process; follow up doctor's appointments, follow up surgeries, prescription refills, physical therapy, chiropractic treatments, etc.
Lost Wages– if the employee is unable to work after a certain number of days, workers comp will provide wage replacement. That number of days varies from state to state but typically ranges between 3 and 7 days. In North Carolina, it's 7 days. In other words, if the employee was injured on a Wednesday, wage replacement would begin the following Thursday.
Death Benefits– In the unfortunate event that an employee passes away because of a work-related injury or illness, workers comp would provide benefits to their spouse/dependents. These benefits typically cover the funeral expenses and supplement the employee's income.
No-Fault Compensation
Workers comp is a no-fault system meaning you don't have to prove legal liability. Workers comp will provide benefits regardless of who is to blame. These system statutes are designed to eliminate the need for litigation between employers and employees.
Who Governs the Workers Compensation System?
The National Council on Compensation Insurance is the ultimate authority in the workers comp world. They gather workplace injury data, review trends and create the framework for the entire work comp system. They develop class code definitions and their respective rates, develop experience mod factors, and overall rules. There are, however, some states who do things their own way, as referenced in the map below.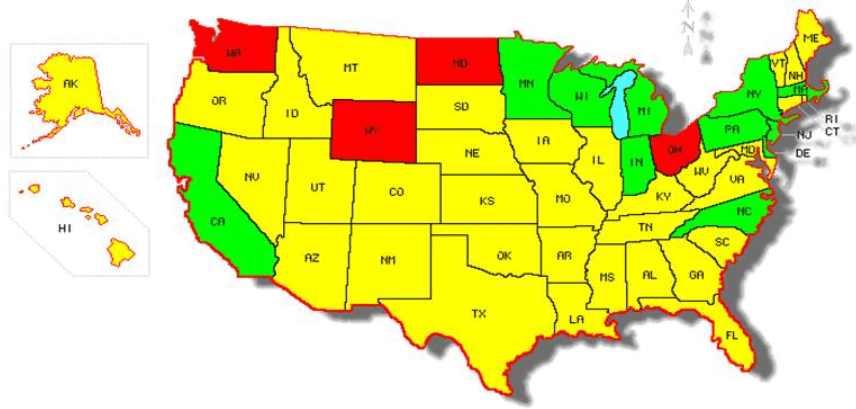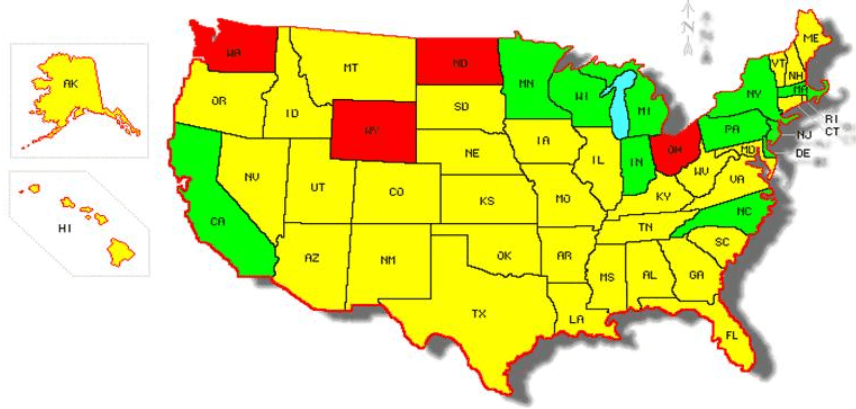 NCCI States– these states use all of NCCI's workers comp material.
Independent State Bureaus– these states may publish some or all of its workers comp material.
Monopolistic States– these states require employers to purchase workers comp coverage through their state compensation insurance fund. There are no separate residual market facilities to purchase workers comp.
While North Carolina has it's own independent rating bureau (North Carolina Rating Bureau), they adopt the vast majority of the NCCI's rules, forms, and plan manuals.
A Word of Caution
Even though the vast majority of the country is governed by the NCCI, every state has unique exceptions. In other words, no two states have the same workers comp rules. The rules that apply in your state could be completely different in another. If your employees cross state lines at any time, be sure to discuss this with your agent. Multi-state operations not only create additional risks but cause potential premium overcharges if not properly addressed.
Explore our interactive graphics to explore other common workers compensation risks and related solutions!