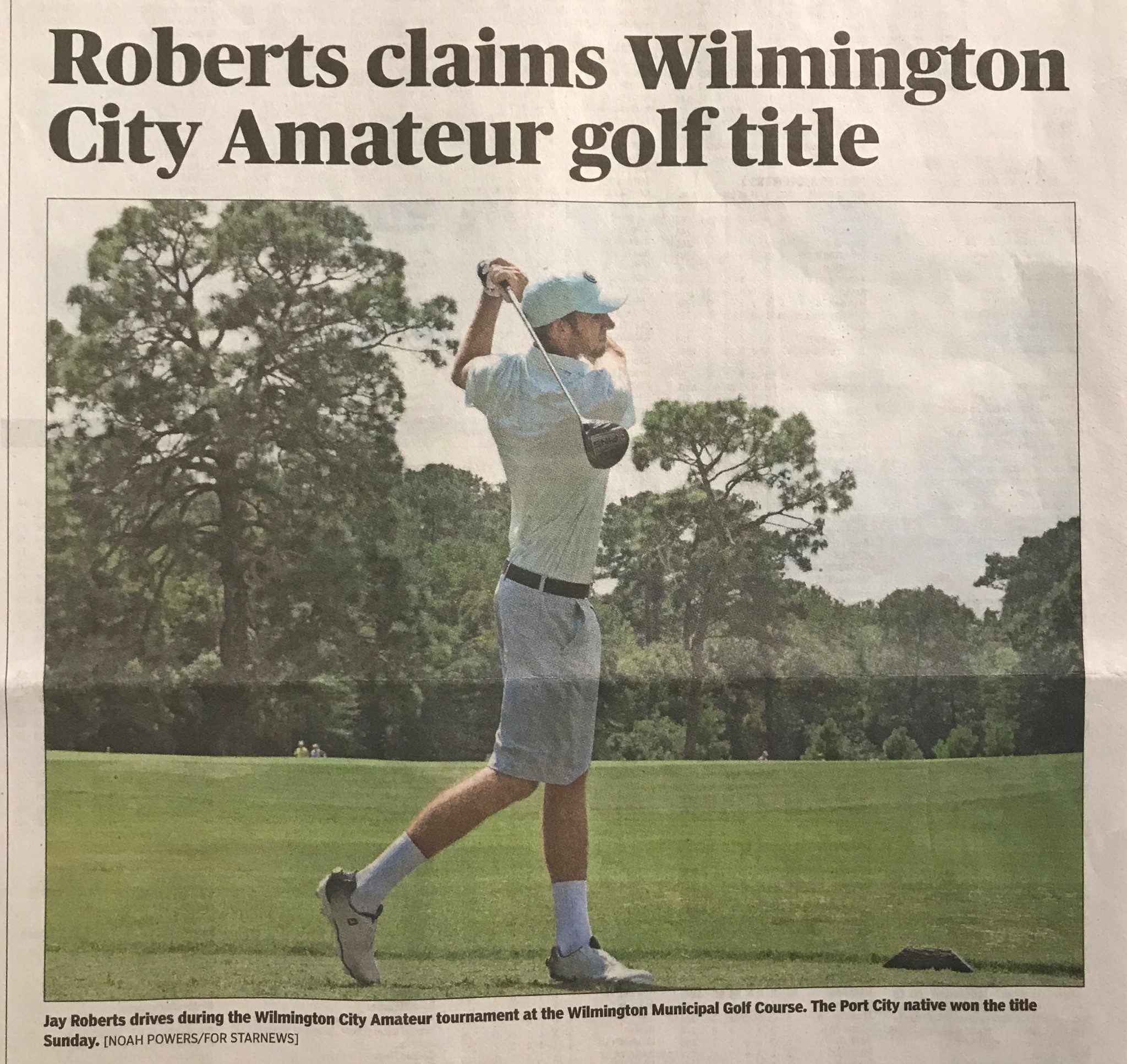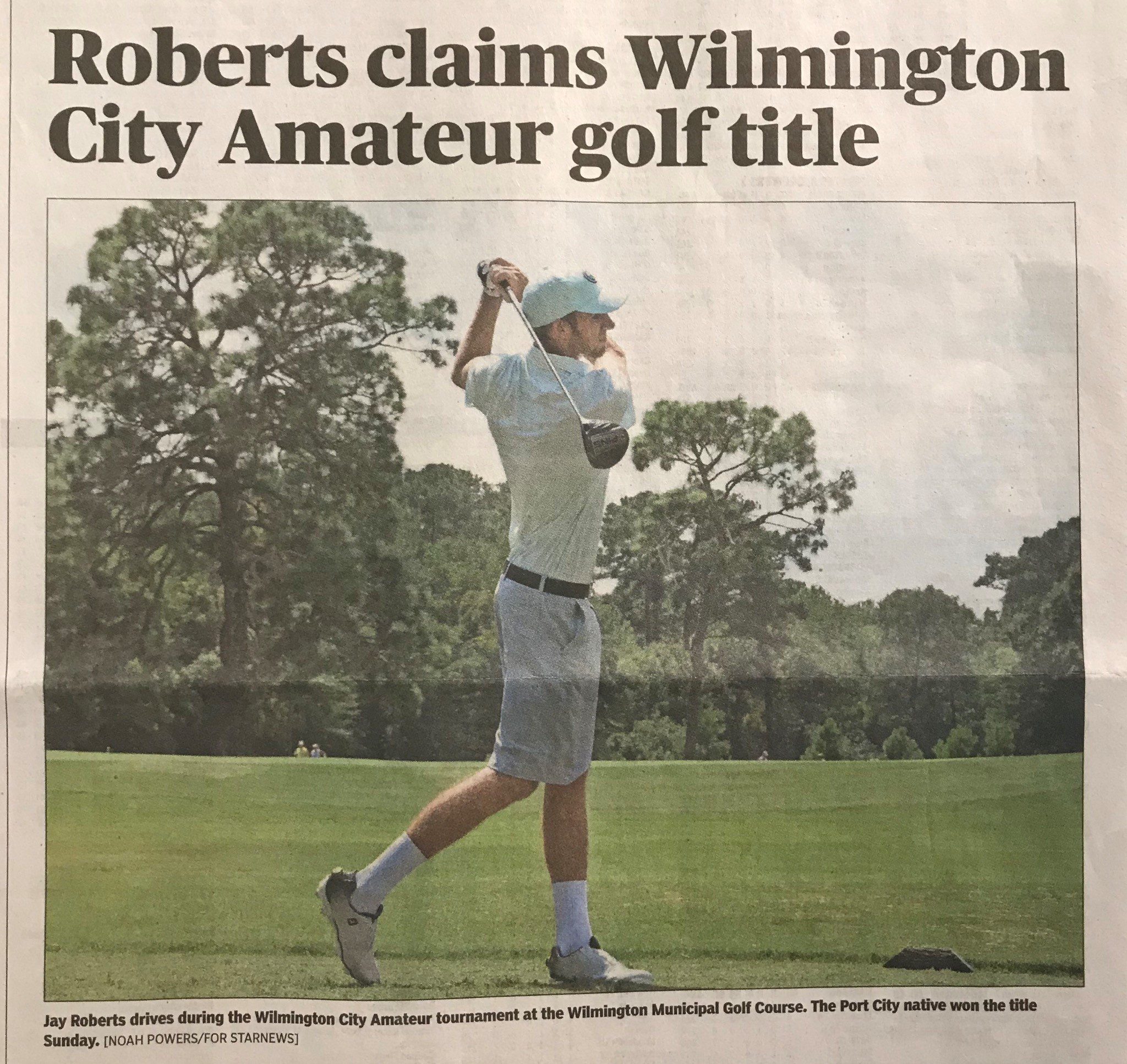 Jay Roberts, one of our innovative risk advisers, was crowned champion of the 2018 Wilmington City Amateur golf tournament this past weekend. He finished with a 68-72, one shot ahead of Joshua Woodfox.
Roberts had this to say about the victory: "I've knocked on the door a few years in a row, and this is the tournament I star on my schedule every year because I was born and raised in Wilmington. A lot of the guys I played with are my dad's peers. It feels really, really good."
Congratulations, Jay!
Check out the Star News article here.