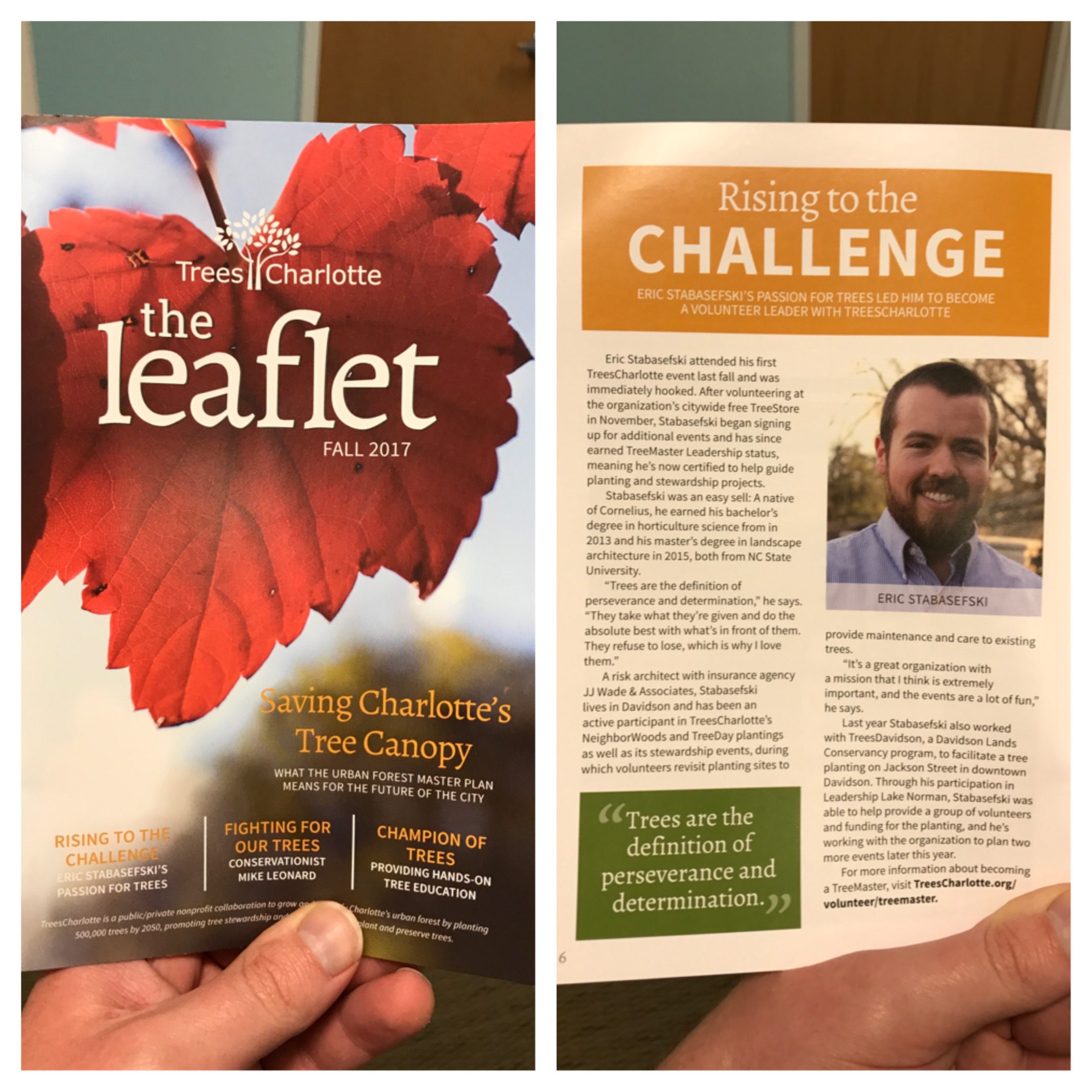 Our very own Eric Stabasefski was featured in TreesCharlotte's fall 2017 Leaflet publication. They discuss some of his contributions to the program and how he achieved TreeMaster Leadership status, which means he's now certified to help guide planting and stewardship projects. You can pick up a copy of the Leaflet at any TreesCharlotte event- check out their events calendar here.
What is TreesCharlotte? They explain on their website:
In 2012, TreesCharlotte was created as a public/private collaboration dedicated to planting trees, primarily through volunteer efforts with a focus on underserved communities. As a 501(c)3 nonprofit, TreesCharlotte also educates Charlotte's residents on the importance of the canopy and ways to plant and preserve trees.