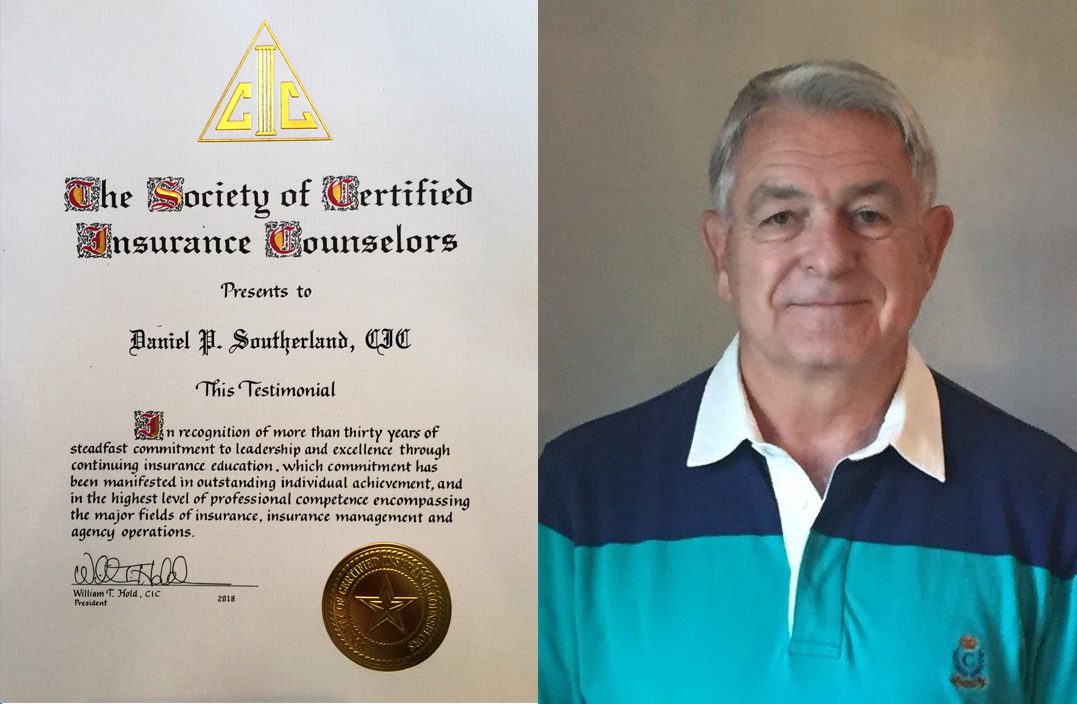 Wilmington Employee Spotlight!
This time around, the employee spotlight falls on Pate Southerland, one of our latest team members. Pate sells Life, Disability, and Long Term Care insurance at our Wilmington office, and also recently received his Certified Insurance Counselors (CIC) designation. I gave him several interview questions, so we'll just let his answers speak for themselves.
Favorite movie: Top Gun
Favorite sports team(s): Yankees Baseball and Giants Football
Favorite band/artist: Nitty Gritty Dirt Band and the Eagles, Johnny Cash, Willie Nelson, Waylon Jennings and Elvis Presley. (I make blueberry pancakes on Sunday mornings before church listening to these guys.)
Favorite TV show: Gun Smoke and Andy Griffith
I understand you're a baseball fan, and that you're still playing?: I love baseball and pitched a no hitter my junior year in high school. (A small 2A high school-Wallace-Rose Hill). Started playing again about 12 years ago. We have a Roy Hobbs sponsored 50+ baseball team here in Wilmington in the NC/SC Baseball League. I play right field, first base, and pitch left-handed. We also go to a Roy Hobbs Tournament in Ft. Myers, FL each November and play in a 65+ age group each year. You get to play 6 games in 6 days on the Red Sox and Minnesota Twins training fields. All you have to do for a whole week is show up for a 10am baseball game that you get to play in on the major league fields, which are in perfect condition. It's a great week!
You recently received your Certified Insurance Counselors (CIC) designation, what does this accomplishment mean to you?: It seems prudent to attend continuing education each year of my career. The CIC (Certified Insurance Counselor) program was one that taught us to read every word of a policy to understand exactly what we were selling the insured. As I got older, I did not want you younger guys to get ahead of me knowledge-wise.
You were actually retired, what made you want to come work for Wade Associates?: As you know I recently retired from McGriff Insurance Services after 44 years as an Independent Agent. Since they don't have a PT Producer position and I happened to talk to Jim Roberts about my retirement and told him I would like to sell Life Insurance one day a week in retirement. Jim invited me to join Wade Associates, LLC on a PT basis and sell Life, Disability and Long Term Care Insurance. So, I sell Life Insurance on Tuesdays! The reason I chose Life, Disability and Long Term Care is because it is so worthwhile to have that done correctly for people. I have always sold it but have mainly consecrated on Commercial P & C over the years. Also, I have written insurance on large Truck Fleets in my career and actually drove a tractor trailer to NY and back a number of years ago. So, as a part of my two day a week PT work, I am driving an 18 wheel Tractor/Trailer Truck on Wednesdays. During the 44 years of selling insurance as an independent agent, it has been great! I don't feel like I have worked a day in my life. The decision to work two days a week in retirement is because I can't sit still and also, to allow my wife, Mary, of 49 years to keep her sanity and not mess up her retirement routine. Jake, it is indeed a pleasure to be associated with you and the other fine folks here at Wade Associates. Thanks for the opportunity!